Latest News:
Special Offer! Buy the HD Edition DVD and
receive a FREE Soundtrack CD!
NEW - DVD prices lowered to $10.95 for the "Standard Edition" and $14.95 for the "HD Edition"! See the On-Line Store to order!
Muffin Man is available on Netflix and at Amazon.com!
Pickle Tub Productions, Inc. has signed a 3 - year exclusive
agreement with CinemaNow for On-line distribution of Muffin Man!
See our ad on page 16 of the January issue of Archaeology Magazine
Film Festival Recap
Muffin Man has shown at 11 Film Festivals, including:
Muffin Man makes the front cover of The Stranger!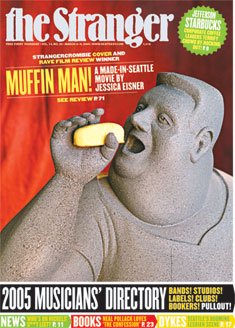 March 9, 2005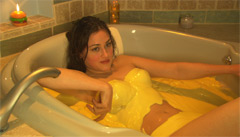 Hope wears the latest in
Pudding Fashion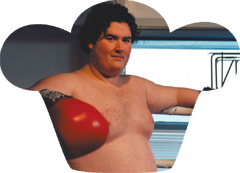 Our Hero, Jack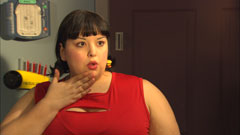 Pumpkin likes what she sees